World's First Kidney Transplant University in Ahmedabad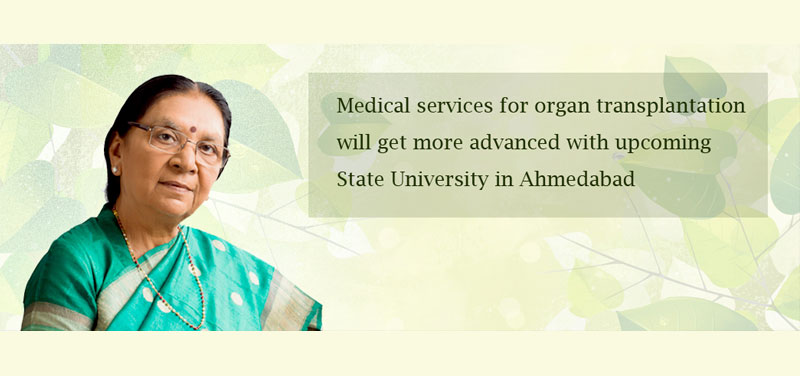 AHMEDABAD: The world's first kidney transplant university in Ahmedabad, built by Institute of Kidney Diseases and Research Centre (IKDRC) at the cost of Rs 50 crore, was inaugurated by chief minister Anandiben Patel on Saturday. 

IKDRC director Dr H L Trivedi will be university's chancellor for five years and IKDRC deputy director Veena Shah will be the vice-chancellor. He said that the university, expected to come up on more than 25-acre land near IKDRC, will offer courses in dialysis technology, anesthesia, clinical nursing, nurse technicians, immunology, biochemistry and other vital organs that are affected due to chronic kidney disease. 

The varsity will prepare documentary-based science evidence on transplants and new-age techniques. He said: "We'll conduct research programs in diabetic nephropathy, immunology, cell infusion, cell development and other key areas." 
The university will draw research faculty and students from across Indian, American and Canadian universities. Sources said IKDRC is also in negotiation with the health department to use its buildings as laboratory, library and admin office. 

Addressing the event, Patel said: "The varsity will help bridge the gap of professors' shortage in the state. Gujarat will also get three new universities this year like Public Health University, Guru Gobind Singh University for tribals in Godhra and Narsinh Mehta University in Saurashtra."